Posted on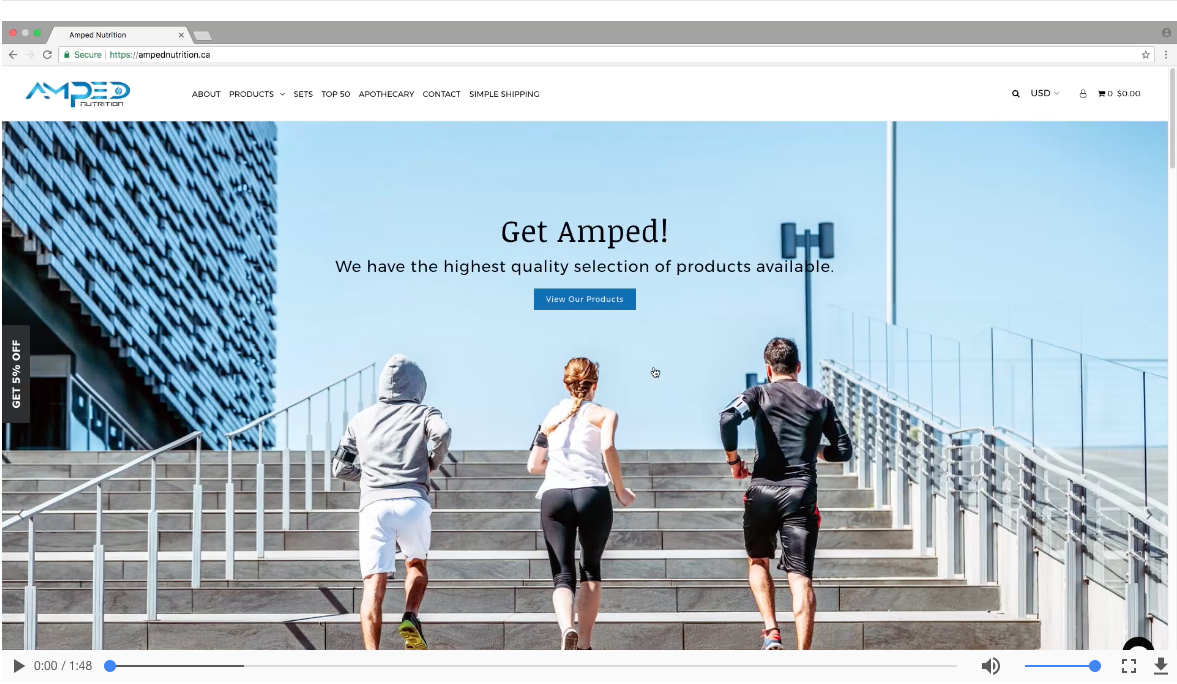 We could not be more excited to announce the launching of AmpedNutrition.ca ONLINE SHOPPING! 
 Amped Nutrition customers know the difference in what it is that Amped has to offer. From the unique catalog of high quality and hard to find products offered to the confidence instilled in buying from Amped knowing you are getting only the best.
With the growing demand for shopping at the click of a mouse, or tap of a touch screen, we wanted to make it easier than ever for those of you customers that are not near by the Amped store to shop with the same confidence and service experience from the comfort of your home!
We have launched Amped Online with the same approach we instill in store. That is offering only the best from those brands with integrity in producing the purest, cleanest, highest quality and effective nutritional products & supplements on the market.
We want to help make your journey to becoming the best version of yourself even easier!
Our launch is only a glimpse of the things to come, with more brands, products and services on the way! Amped Online will continue to grow as our valued Team Amped customers grow with us, and you can guarantee we will be on top of ensuring we offer the newest and most cutting edge supplement and products on the market!  
#GETAMPED