3DN FAT LOSS STACK!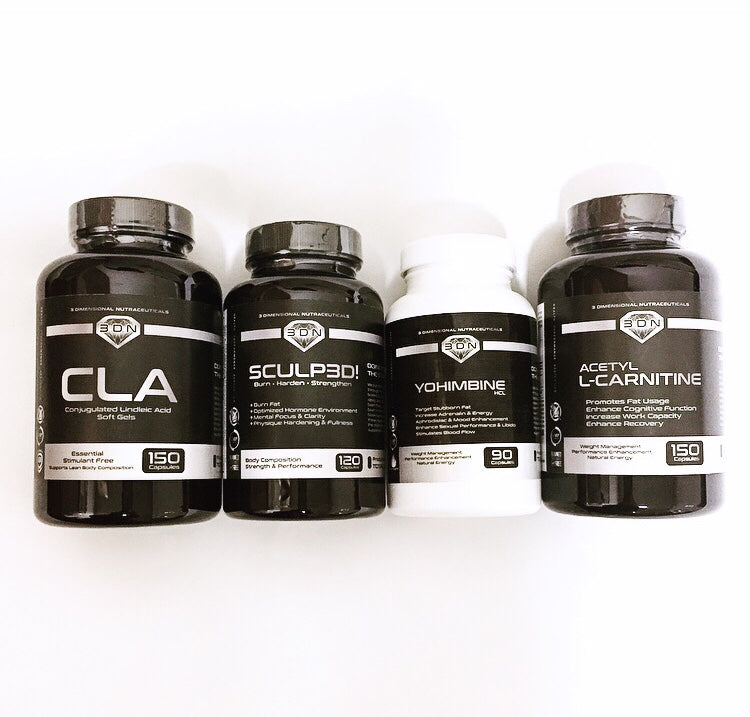 $179.95 $189.99
AMPED SEAL OF APPROVAL
DETAILS: 
COMPLETE FAT LOSS STACK! 
The 3DN Fat Loss Stack is a multi-faceted, multi- pathway fat burning powerhouse designed to signal, target, transport, and burn fat from all angles! Fat does not stand a chance with this complete thermogenic weight loss stack! 
1. SCULP3D (THERMOGENIC SCULPTING & BURNING AGENT)
2. YOHMIBINE HCL (FAT CELL TARGETING & RELEASE)
3.  L-CARNITINE (FAT TRANSPORTER + ENERGY)
4. CLA (PPAR INHIBITOR - SIGNAL FAT TO BE BURNED AS ENERGY)