ATP LAB PRE.BIO.FIB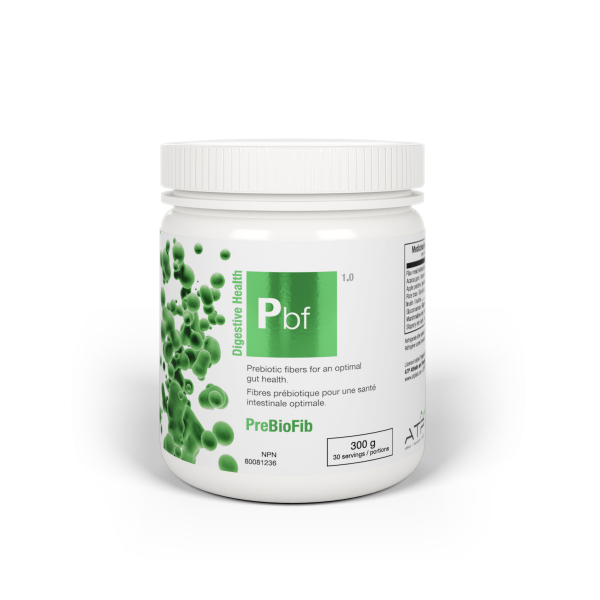 $37.99 $44.99
AMPED SEAL OF APPROVAL
DETAILS: 
PREBIOTIC FIBER! 
Prebiotics are the fermentable fibers that feed your gut bacteria and help to establish a healthy gut. Over 80% over your immune system regulation is in your gut. Ensuring the healthy bacteria in your gut is well supported will ensure a high functioning immune system, proper digestion and regularity. 
Used in herbal medicine as a bulk-forming laxative.*

Used in herbal medicine to promote bowel movement by increasing bulk volume and water content.*

Used in herbal medicine to promote gentle relief of constipation and/or irregularity.*
Best combined with a Probiotic Supplement. 
Supplement Facts: 
· Flax meal (without fat) 5 g
· Acacia gum 1,5 g
· Apple pectine 1,5 g
· Rice bran 1 g
· Inulin 500 mg
· Glucomannan 200 mg
· Marshmallow root 50 mg
· Slippery elm bark 50 mg
Non-Medicinal lngredients: Natural flavor, Citric acid, Organic Stevia.