BLACK MAGIC SUPPLY BRAIN WAVES NOOTROPIC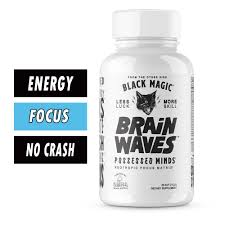 Sold Out
AMPED SEAL OF APPROVAL
DETAILS:
BRAIN WAVES SUPREME FOCUS NOOTROPIC
GAS STATION ENERGY DRINK KILLA!  READ BELOW! 
Never-stop ENERGY and FOCUS
BLACK MAGIC SUPPLY now brings you BRAIN WAVES. 
HANDCRAFTED with the most powerful ingredients that will POSSESS your BODY and MIND.  
Put a HEX on your daily task with our NO CRASH / ANTI-BRAIN FOG / ENERGY formula.
Half dose will give you EXTREME CONCENTRATION..
FULL dose will leave you DEAD FOCUSED..
600MG KSM 666
600MG LIONS MANE
500MG CAT'S CLAW
SIXTH SENSE MATRIX and MORE!