PURECUT SUPPS COCAINE PREWORKOUT! (NOW PURE HYPE!)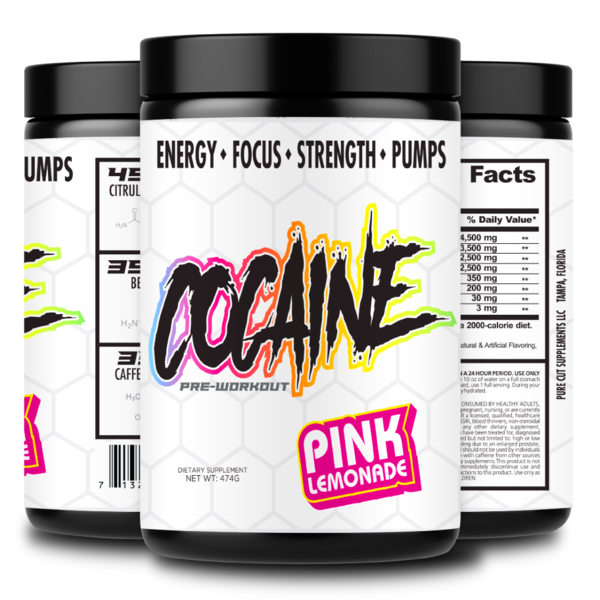 Sold Out
AMPED SEAL OF APPROVAL
DETAILS: 
THE WORLD'S MOST ADDICTING PREWORKOUT
SAME AMAZING FORMULA, DIFFERENT NAME! 
What's your goal when you step into the gym? If it's to have an average, mediocre workout, then I'm sorry to tell you that this preworkout isn't for you.
But if you show up ready to dominate, say hello to you new training partner. PURE HYPE Preworkout will have you training with a fearless intensity rarely experienced by mortals.
Our transparent blend of potent ingredients will power you through every single one of your workouts, leaving you fully pumped, alert and charged — without the crash that you'll find with other brands.
One scoop of HYPE is all it takes to get you addicted...to all-out, max-intensity training sessions.
We decided to change the name to make our product more marketable and to have less hiccups and issues with worldwide shipping and customs! 
Add to Cart now and unleash the beast!
Insane Pumps
Laser Focus
Unstoppable Strength
ZERO Crash