REDCON 1 TOTAL WAR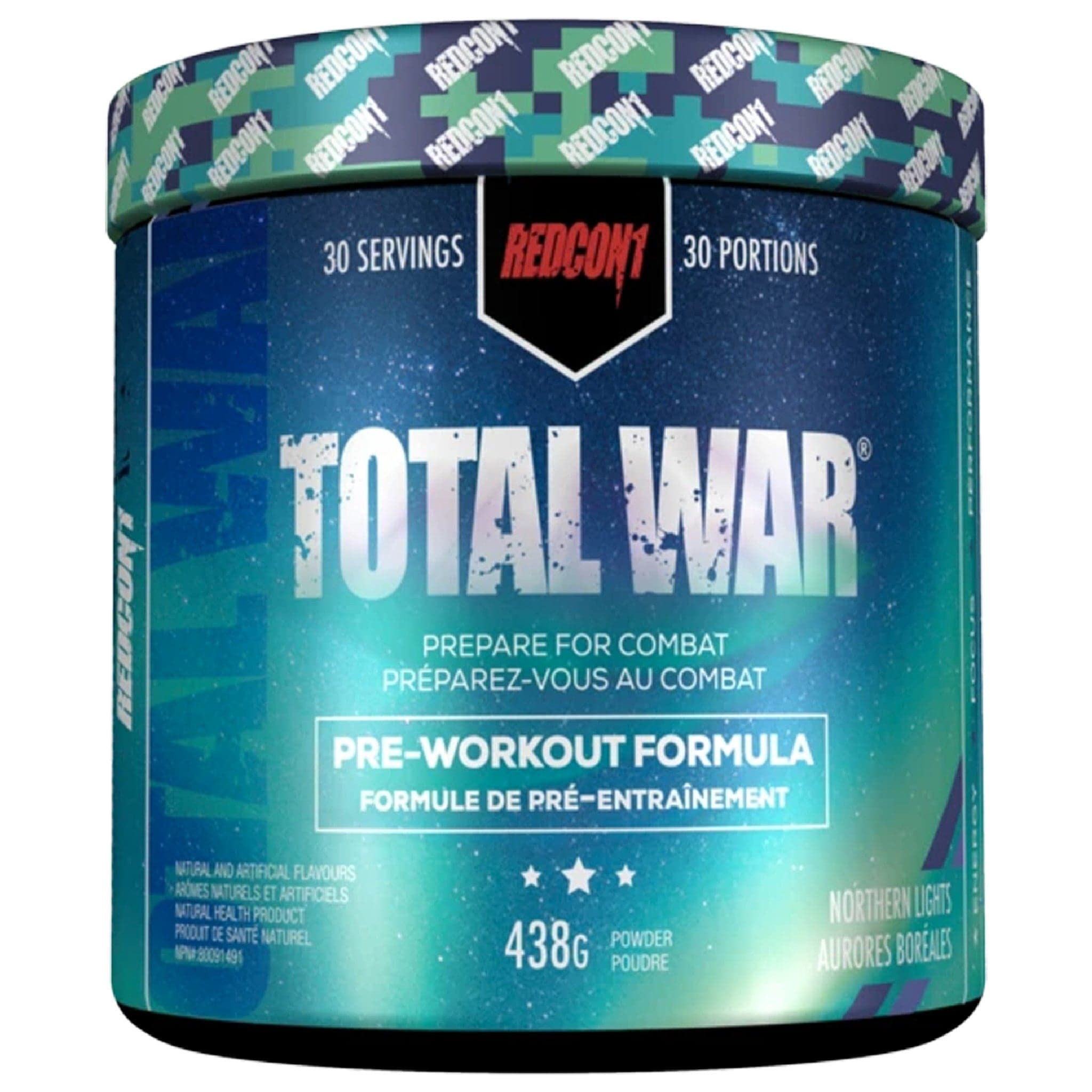 $49.99 $69.99
AMPED SEAL OF APPROVAL
DETAILS:
TOTAL WAR - PRE WORKOUT
Train and compete with lights out intensity and energy. Total War is what every pre workout wishes it was, packing more fire power per serving than anything in its class. Whether you train before work or school, middle of the day, or later in the evening Total War has the ability to come through every time out. The powerful combination of stimulants and focus factors along with N.O. compounds makes Total War an all-in-one pre workout supplement. Enjoy the most energy, focus, and skin splitting pumps you've ever felt during a workout. You won't want to go home at 30 or 40 minutes, but instead somebody will need to pull you out of the gym. Total War is not for the faint of heart, but for the serious athlete or gym goer who expects to perform at the highest level of readiness when called upon.
1. How is TOTAL WAR different from other pre-workouts on the market?
Milligram for milligram you won't find a stronger product.  All ingredients are at clinical dosages for efficacy as well as full label transparency.  Additionally, we do not use artificial colors in the products.  Lastly, it is a complete pre-workout, combining endurance, pump, energy and focus elements, it is not just a concentrated stimulant based pre-workout. 
2. What is N-phenethyl Dimethylamine Citrate? 
Better known as eria jarensis, N-phenethyl dimethylamine citrate is a class of PEAs that helps with mental focus during training and helps you feel good long after your workout is over. 
3. Your caffeine levels are lower than most pre-workouts on the market, but your product is much stronger, how is that?
In addition to caffeine, we have included 2 aminoisoheptaine, theobromine and alpha-yohimbe so the effects of the lower caffeine levels are magnified. 
4. What is the clinical dosage of Citrulline Malate for pumps? 
The clinical dosage of citrulline for pumps is 4 grams but the study was conducted with 6 grams of l-citrulline malate 2:1, which yields 4 grams of elemental citrulline; same as what is in TOTAL WAR.